Kate Maxwell in California
A divine guidance session with Reverend Barbara Marie is a soul opening experience. If you have ever wondered what your angels and guides are longing to tell you about the special mission you were sent to earth to accomplish, call Barbara Marie. She takes the experience of connecting to your spiritual helpers to a level unlike any I have ever experienced. She brings forth not only information but a profound sense of love and peace. If you have had trouble seeing the forest for the trees, consider working with Barbara Marie. The seeds of information you receive continue to grow long after the session ends. Each session is unique. After all, your life mission, your angels and the information they want to share is distinct for you. You are left with a sense of wonder, love and possibility.
----------------------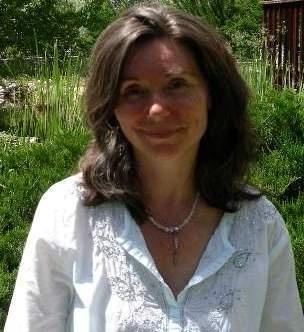 Susan LeClair in Canada:
Because your angels/guides/intuition provided me with this, added with the intentions of the methodology you are bringing through, plus my own action steps, it has moved me into 'position.' That is the information I am getting right now. How fantastic is this??? :) Like, way fantastic!!!
And, as I write this, there is a lot of energy moving through my hands now. The hands, for me, are the vehicle for 'delivery' of the messages -- as well as my voice. The hands are for the global work, the in-person energy with the voice is more for the one-on-one work. Divine counseling/coaching, either over the phone or in-person. Hmmm...
I guess I just needed to share this with you.
So, in just a little over 24 hours, a lot is happening on many levels around this birthing process!
Thank you from the bottom of my heart!
Vanessa shared after her Divine Guidance Session:
I feel that Barbara Marie has a gift of connecting to a higher vibration and sharing her gift with people who have been on the path of creation for awhile. I feel this because I had Divine Guidance Session with Barbara Marie, and as it was happening I could FEEL the sensations pulsating though out my body. It was resonating with me on a level which I had never experienced. I know I was in a Higher Vibration of Creativity after our session.
Ann Ryan in Edmonton
Working with Barb is an incredible experience. Her insight and ability to share her knowledge is something to experience over and over again.

In working with Barb, I am always amazed at how clearly she can ask questions and/or give answers to them. Her communication style is straightforward and that helps her to lead people from where they are to find their higher selves. I am constantly amazed at her grace in working with people.

If you ever work with Barb, I am certain that you will walk away with greater self knowledge as well as an understanding of your essence or soul and life purpose.